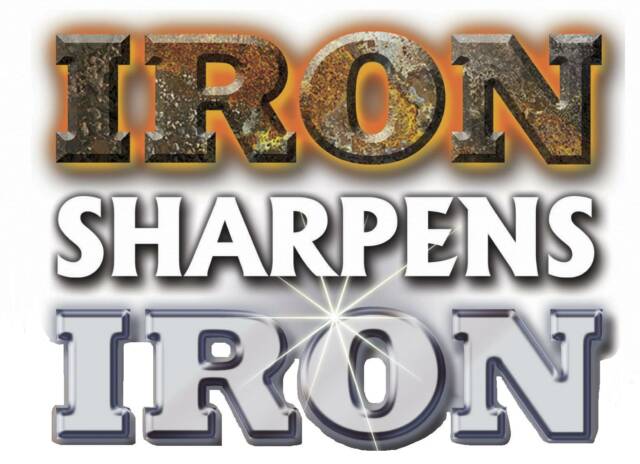 Iron Sharpens Iron Equipping Conference

Saturday March 23, 2013

8:30 AM - 4:55 PM

PLUS...

Dynamic, Masculine Worship

Exhibitors to resource you for ministry and life

Camaraderie with men of all ages and stages from across the mid-Atlantic

$39 - per man registering in a group of ten or more (by midnight Monday March 18, 2013)

$48 - regular per individual man (by midnight Monday March 18, 2013)

$55 - per man after March 18, 2013

$19 - men ages 13 - 22 (anytime but you must register online)

$19 - active duty military (anytime but you must register online)

Church Pastors attend free (anytime but you must register online)

Disabled Veterans attend free (anytime but you must register online)

$8 - box lunches optional but advance purchase highly recommended

Conference Schedule

7:00 AM - Registration and Exhibit Area opens

8:00 AM - Sanctuary Opens

8:30 AM - Conference Begins with Morning Plenary Session

10:15 AM - Morning Break – Refreshments, Exhibits Open

10:45 AM - Morning Seminars – Choice of Nine Seminars

12:00 PM - Lunch Break – Exhibits Open

1:00 PM - Mid-Day Plenary Session

1:30 PM - Short Break – Exhibits Open, Choose Seminars

2:00 PM - Afternoon Seminars – Choice of Nine New Seminars

3:15 PM - Afternoon Break – Refreshments, Exhibits Open

3:30 PM - Afternoon Plenary Session

4:55 PM - Conference Ends

Other Conference Information:

Bring a Bible and a notebook

Box lunches are for sale on-line (you may also BYO or tailgate)

.

All keynote sessions and seminars are recorded and will be on sale.

Conference apparel and gear will be on sale.

Special awards and recognitions will be made.

There will be special drawings and giveaways.

Bring your son, grandson, friend, buddy, neighbor, work colleague

PLEASE NOTE:

There are no refunds. A purchased conference registration may be transferred to another WACMM sponsored ISI Conference..

Speakers have committed to WACMM's ISI. However, due to unforeseen circumstances, substitutions may occur.

During the conference, video and still photographs are taken. Your registration constitutes permission for WACMM to use these videos and photographs taken onsite.

ISI conferences are held regardless of weather. The event will not be cancelled. Consequently, there are no refunds due to weather related issues.

TONY EVANS (also a seminar speaker)

Dr. Tony Evans is one of the country's most respected leaders and sought-after speakers. He's known for his unique ability to communicate complex theological truths through simple, yet profound, illustrations. New and veteran pastors alike regard him as a pastor of pastors. He has served as the senior pastor of Oak Cliff Bible Fellowship in Dallas TX for over 35 years. Dr. Evans also serves as president of The Urban Alternative, a national ministry that seeks to bring about spiritual renewal in America through the church. His daily radio broadcast, The Alternative, can be heard on more than 500 radio stations  and in more than 40 countries. He is a bestselling author and his latest book is
Kingdom Man
Watch Video Clip
JEFF KEMP (also a seminar speaker)

Jeff is a former NFL quarterback who played eleven seasons for the Los Angeles Rams, San Francisco 49ers, Seattle Seahawks, and the Philadelphia Eagles. Jeff and his late father, Jack Kemp, are one of the only four sets of fathers and sons who have played quarterback in the NFL. Jeff was the founder and president of Stronger Families, a Seattle-based non-profit that united communities around strengthening marriages. Jeff serves as Senior Fellow for the Marriage and Family Foundation and is on the steering committee for the Marriage CoMission. He is currently Vice President of Family Life ministry in Little Rock Arkansas.  
Watch Video Clip
.

Washington Area Coalition of Men's Ministries - 10309 Freeman Place - Kensington MD 20895

240.447.1363


Questions or More Information Contact:


PLEASE NOTE: The church that registers the most men will receive a complimentary set of Tony Evans' new
Kingdom Man DVD Leader Kit
from LifeWay (a $100 value)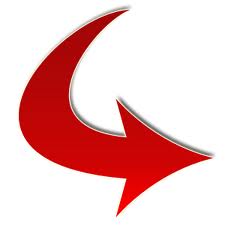 YOU MAY ALSO PAY BY CHECK

Pay to the order of "WACMM"

Please include a registration form you can download below.

Mail to this address (before any applicable discount deadlines):

WACMM

10309 Freeman Place

Kensington MD 20895